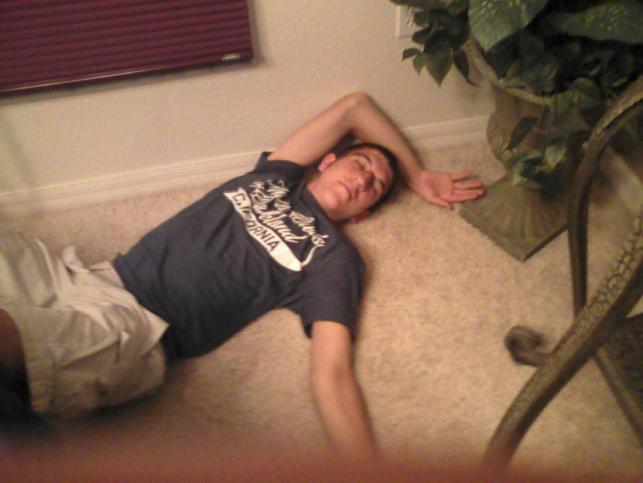 "Here is Mike. We had a long day at the beach today."
I texted Joycie yesterday evening and asked her about my daily phone pic, as in where was it...? She sent me text & pic above of Mike. Further texting revealed they found shells, but no beach glass. Bummer. And I was right, my girl with her very light complexion found way too much sun in Florida.
Then she sent me a bonus pic...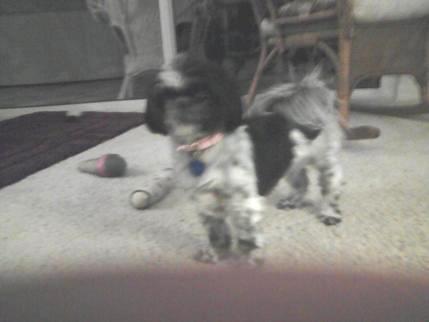 "This is Molly, Grandpa and Grandma's dog."
With "Grandpa and Grandma" being, of course, Mike's grandparents. When Joycie texts, she does so succinctly. I'll send her a text that probably makes her scroll through 3 screens, and then I'll get a 4-word text back. We often have conversations in person like that, too...
Anyway, the above pic is not a very good pic, but you can tell Molly is a cute, little black and white dog. I'm sure Joycie bonded well with Molly for 2 reasons, first, she loves dogs, and second, Molly being black and white probably reminded her of Reilly, whom she loves, and no doubt misses...