Kev has set his Moultrie game camera to take photos more often, and he set it up near a spot where he's been feeding the deer. We have tons of photos of the same 10 or 12 or so doe... at least no recognizable bucks. It's been interesting seeing the group of females interact.
One thing we've noticed is that when some or all of the group are standing at attention with their ears perked up like this...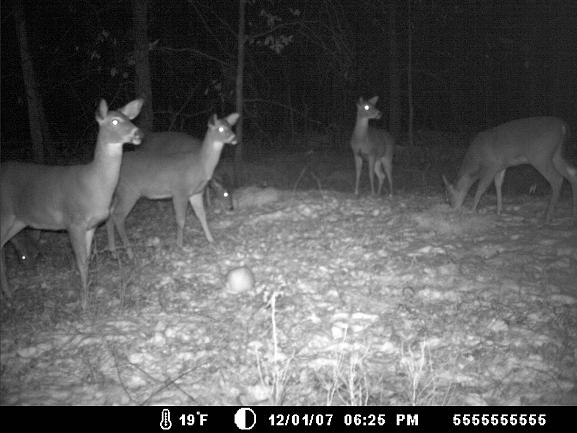 This usually means the next photos will show more deer have arrived on the scene.
Most of the photos are night shots, but we did get some daytime photos...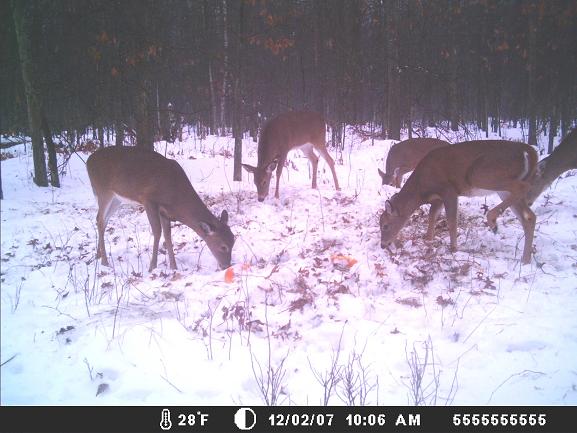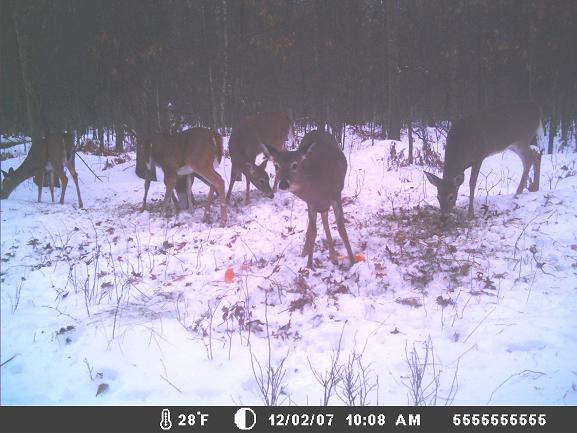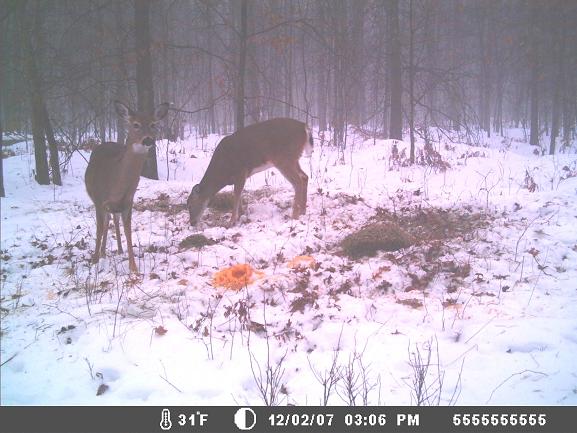 The camera caught the first good snowfall...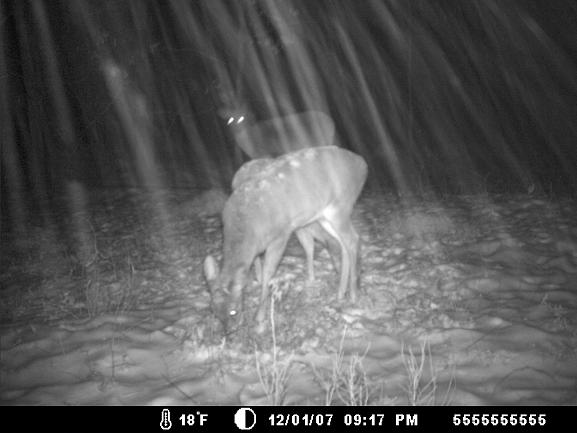 And some other unusual shots, as well, like this pair, perfectly paired up...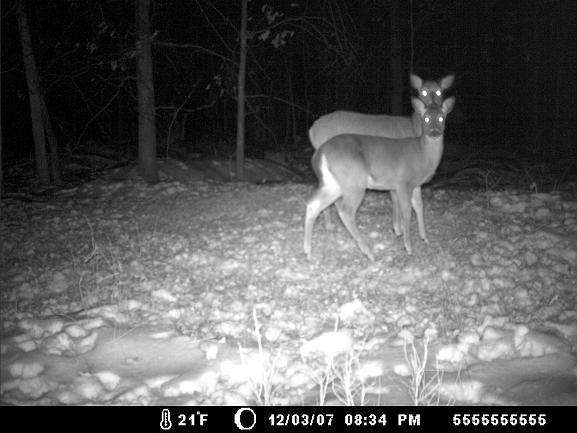 Many photos of squirrels...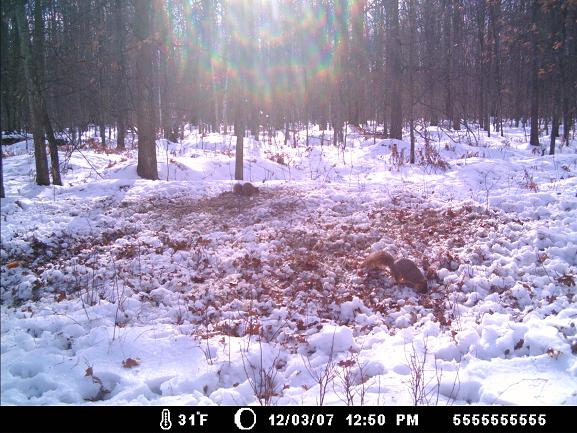 Isn't that pretty with the sun rays...
I think this is the only photo we possess of a doe taking a dump...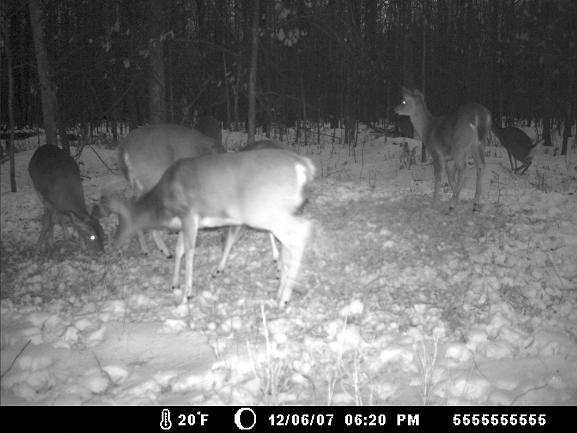 She somehow stills manages to look quite graceful. We have many photos of the does doing strange stances, with their legs every which way, necks stretched, heads turned along their backs. Gracefully cattywampus.
We have just a few photos of one or two bedding down at the dinner table, so to speak...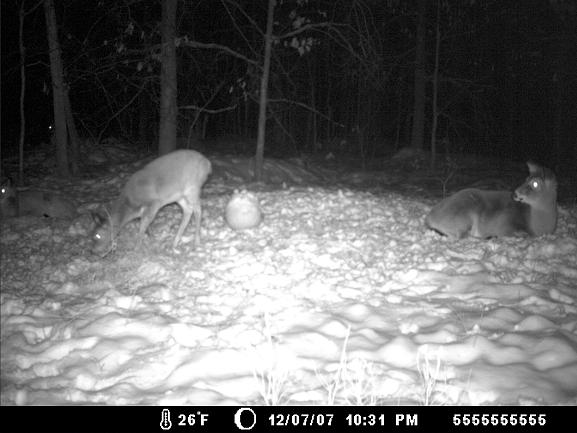 And then there are photos that have no explanation...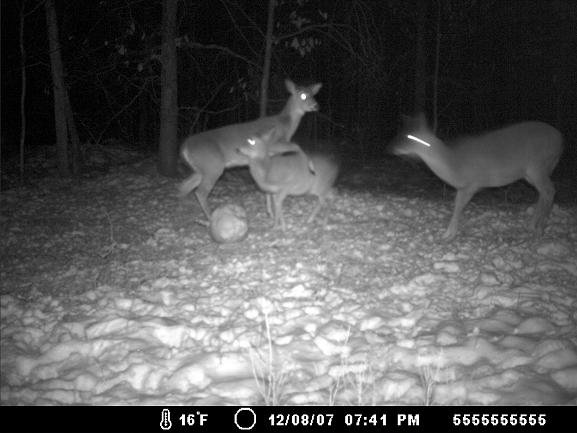 And the photo Kev did for me for a surprise...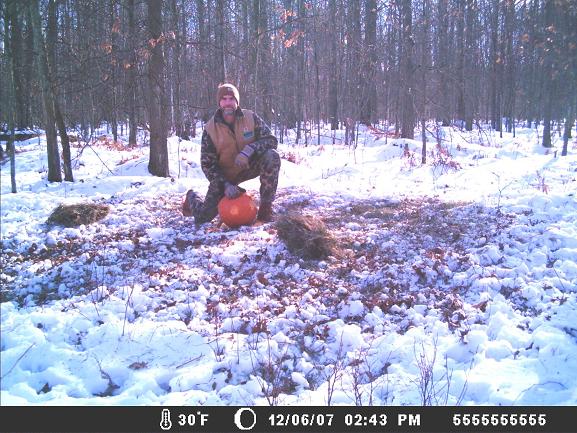 Now there's a buck! heh heh...
Something that has become very evident in all the many photos is the bickering. It seems to start with the ears...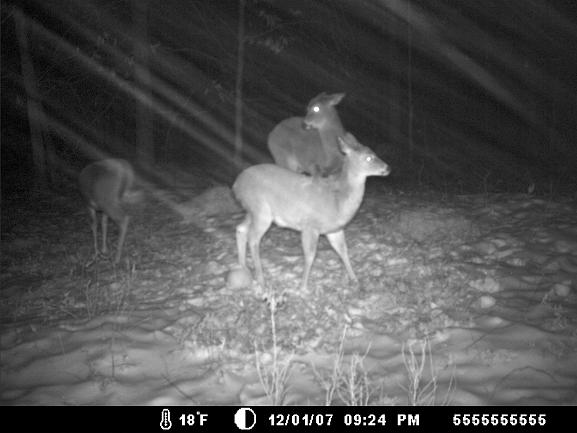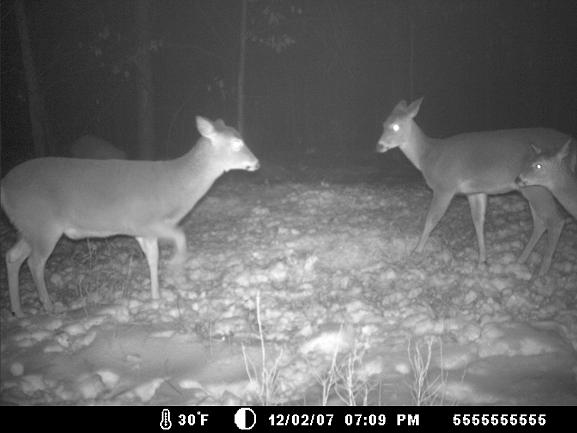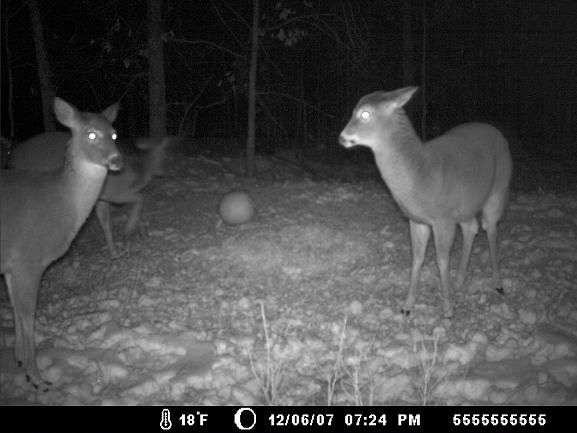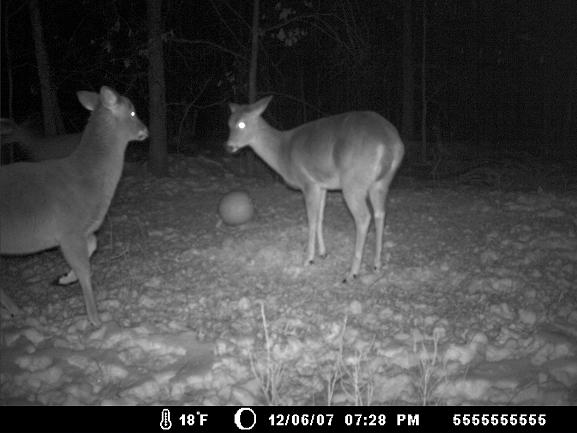 Then it's a brawl...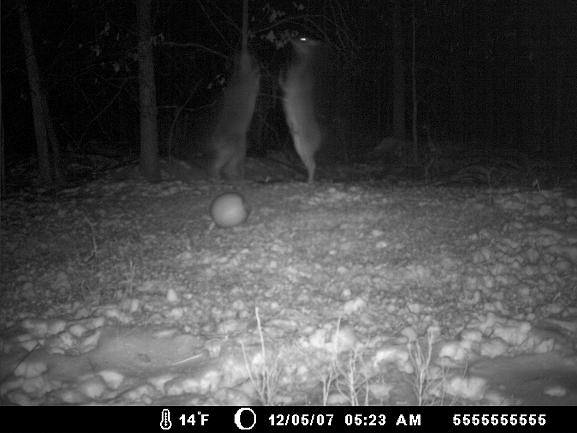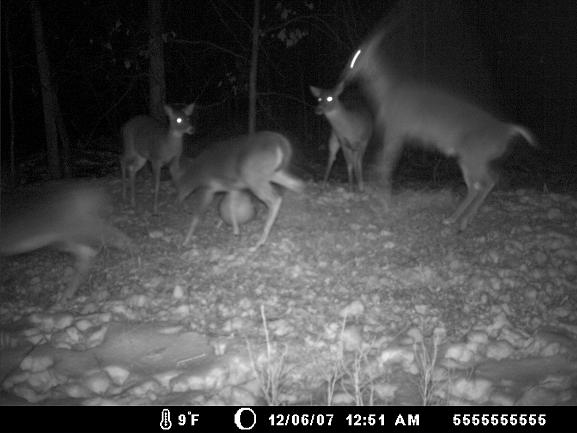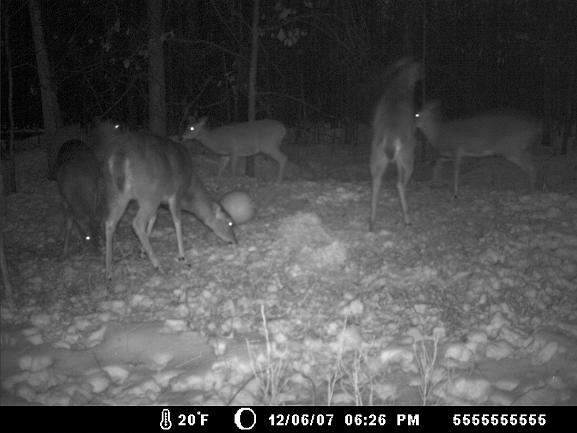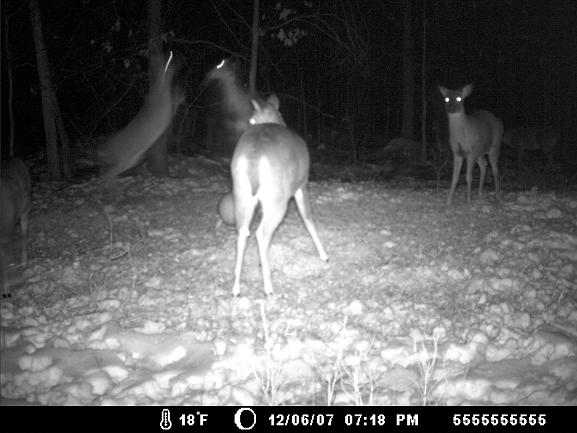 Unfortunately, the doe are usually moving so fast that the camera can't keep up. But it's pretty cool anyway.