Here are photos of our cat, N.C., who always follows me around when I'm outside. Me and anyone else, really... he will roll around and pose like he wants you to pet him, but when you approach him to do just that, he instantly changes from this wiggling, stretching furry pet-me!-pet-me! thing into a dashing away you-can't-touch-me thing. He loves to have his photo taken... I swear, it's like he knows what is happening and will pose for the camera. Strange cat. Sometimes when I sit on the porch steps, I can get him to come up to me, and then he loves to be scratched. I've even managed to pick him up sometimes, but it never lasts long. He's a big ol' tease...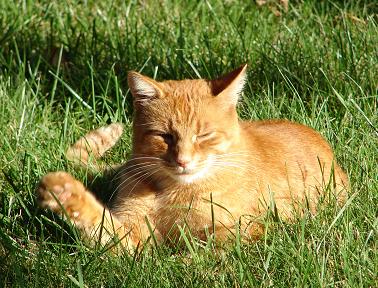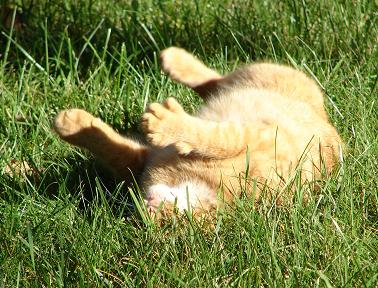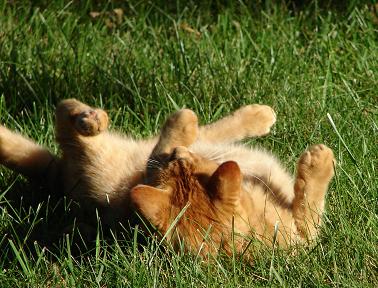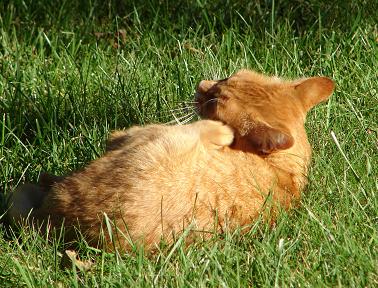 Joycie managed to connect with N.C. on a rare moment...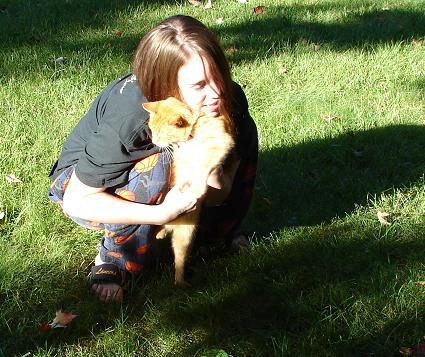 though I wouldn't call this actually
holding
N.C., because it was more of an up then quickly down...