Sandy and I are on the same wavelength lately, kind of.... neither one of us got our Christmas packages mailed out on time. But Sandy sent us a huge box in January (and I have yet to mail our box to them! *
sigh
*). It was so much fun to open that box, as are all boxes from Sandy... my friend is very creative.
Christmas this past year was not typical. Everyone was so sick that some family get-togethers had to be cancelled. We got together with my in-laws in January, which happened to be at the time we got the huge box from Sandy. One of the many gifts Sandy sent was this...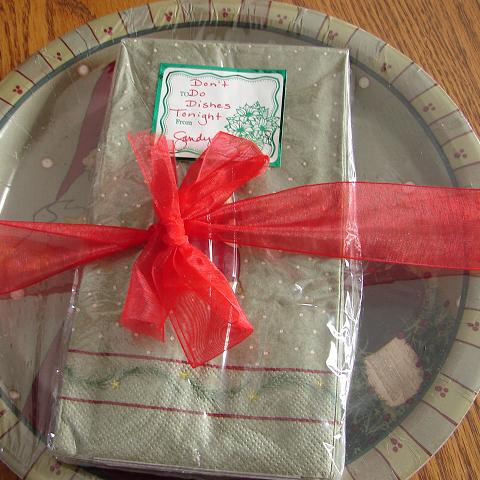 How cool is that?! And it was perfect timing, because we had a festive Christmas dinner that evening in January...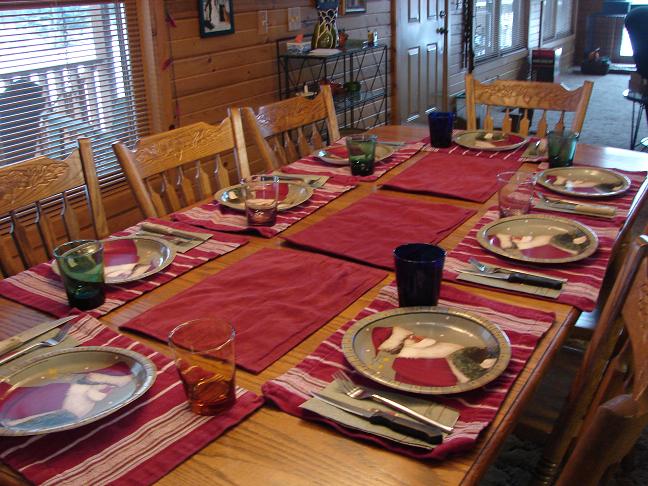 My family had discussed getting together in February, but so far we're still trying to find a weekend when we're all mostly healthy and not contagious. Oy!
A few of us did manage to gather at Kathy and Bob's and celebrate my beautiful niece, Michelle's, 22nd birthday...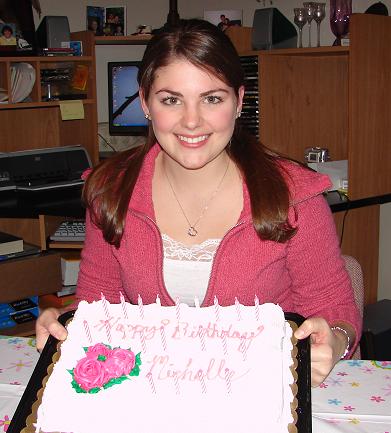 Chelle-Belle was thrilled to get outfitted for snowboarding for her birthday...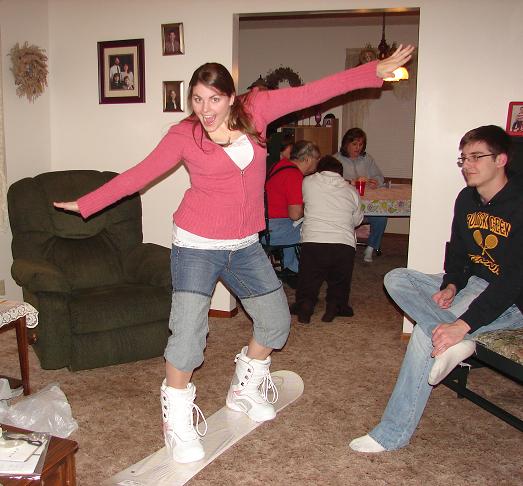 There is the most gorgeous snowboarder on the hill, folks! I know
she and her brother
had a blast snowboarding one day. The very idea of snowboarding makes me feel nervous... and old. Ah, to be young and graceful and flying down a snow-covered hill at a kazillion miles per hour on a piece of board. Um... no thanks.
I also got a very pretty photo of Michelle with her Gramma at her birthday party...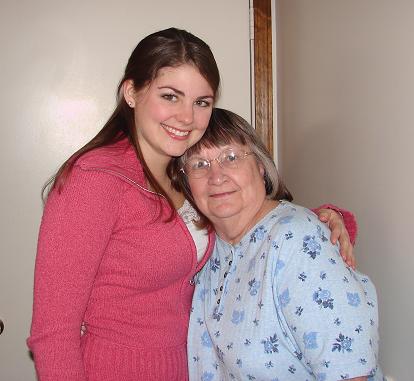 And a nice photo of my Mom and Dad, with Dad's fancy new hat that Joie gave to him, and I think he looks very dashing...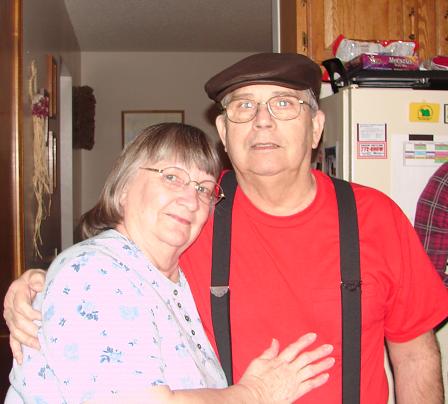 I also got this so very cute photo of Janet and Bob, with camera in hand, that's my sis...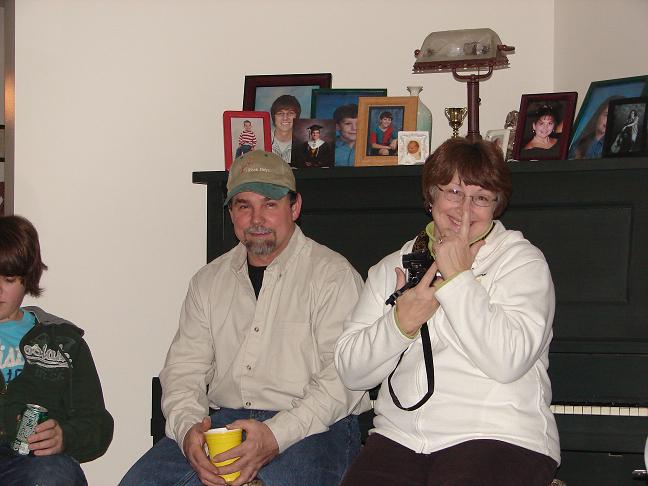 This is a photo of the devine coconut cake that Sammy made...
All the photos I took of Sammy and this first coconut cake he made, from scratch!, turned out slightly to very blurry. Sammy made it on Valentine's Day, which happened to also be the time when Janet and Bob received their zebra rug from
Africa
. They brought the rug over to show us, and they had a piece of Sammy's awesome cake with us... a cake so awesome, that was all
Kev
wanted for his birthday!
Reilly was not very happy with the rug, and to his credit, it did still smell quite strongly... from being boxed up and shipped all that distance. It's gorgeous, though...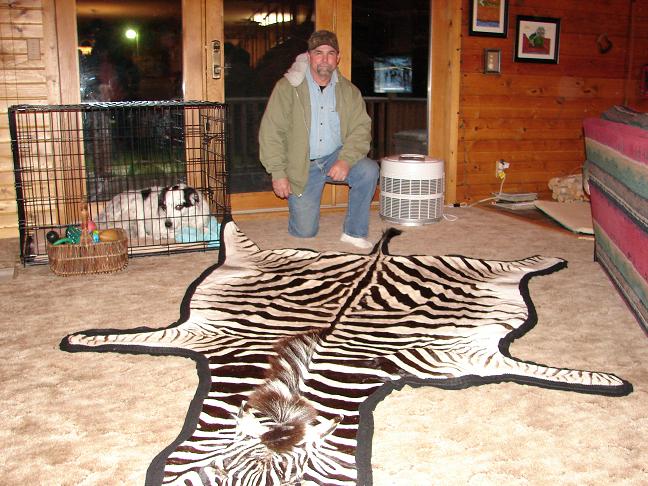 It's also very large. So beautiful. I tried to convince Bob and Janet they should just leave it here at our house, but they declined....