This is another project I finished recently... a pedestal to hold my rose scented geranium in my herb garden. By far the largest piece I've done. I had to make it in 2 pieces so that it would fit into the kiln. It separates at the 3 bands in the center.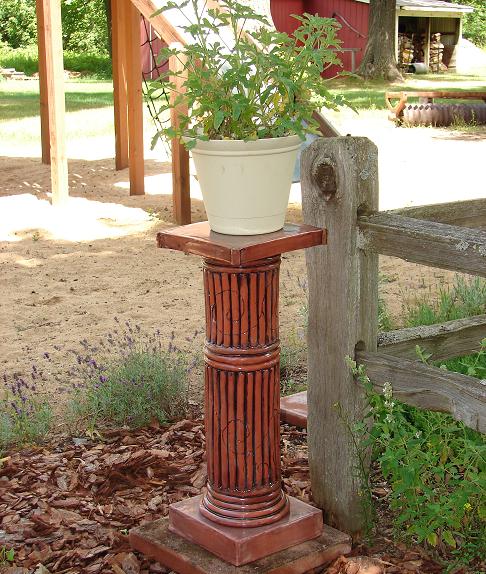 I was a little disappointed in the clear glaze I used. It went on very thickly, and though I put only 1 coat on it... it got "milky" looking, which is not what I was going for. I would have preferred it clear, but once it's glaze fired, that's that. I still like it.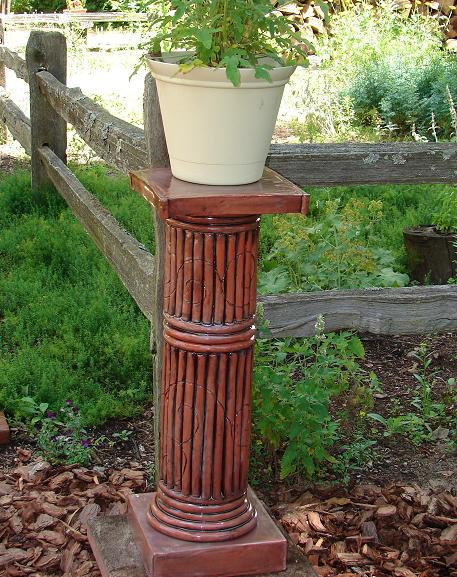 I made it using lengths of coils of clay in a row, smoothing them on what would become the inside, and joining them together. It was pretty difficult... it kept wanting to come apart. It took a very long time to make this piece, mostly because it's so big and has so many parts to it. It was very satisfying. I'm happy with it, & I like how it looks in my herb garden, near the lavender and Lady's Bedstraw.