I haven't posted photos in quite some time of things I've finished at pottery, so here's an update...
I made this bowl using a slab of clay and a plaster mold, along with real maple leaves pressed into the clay. I gave this bowl to my brother, Jim, and my sister-in-law, Sue, because of the maple leaves. Jimmy makes maple syrup and gives us some each year, so it seemed fitting they have this dish.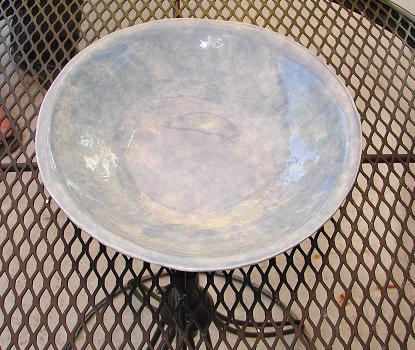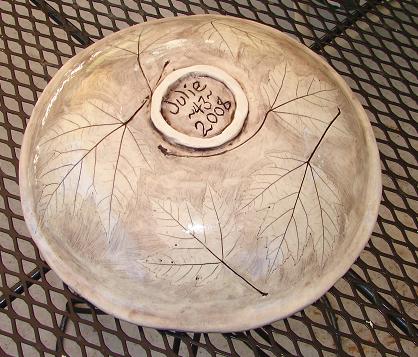 I also made a small pen and pencil holder for my Dad...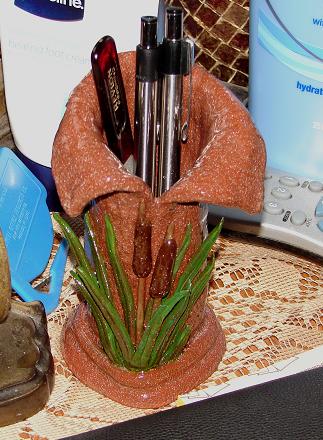 But unfortunately, turns out the cattail leaves are not only pointy and sharp, but also not very practical. They've broken off now, so I'm planning to make Dad a new one, this time with the leaves flat against the side. Live & learn... that's pottery...
I made some more small box pots, like this one with a blue flower, which I gave to my friend, Carla, because she's quite the gardener...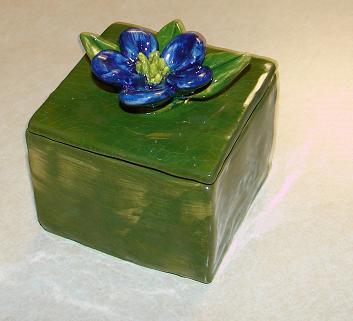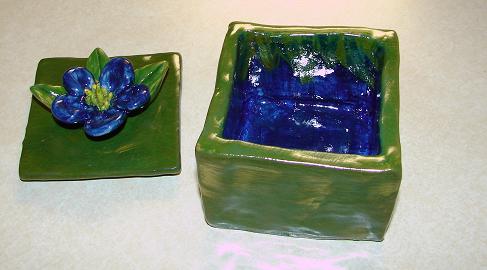 And this box pot with a frog for my friend, Renee, because she also is quite the gardener, and her gardens include ponds with many, many frogs...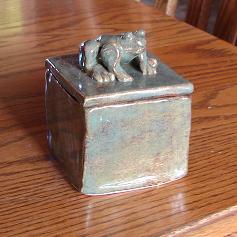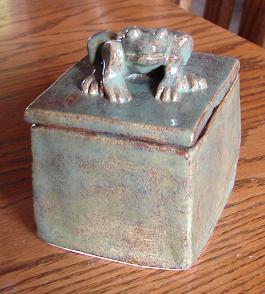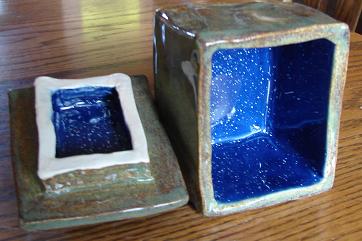 Then I did another try at a blue bird, since I gave the
original one
to Kathy... but the bird turned out more black than blue, so you guessed it... it's my black bird box pot...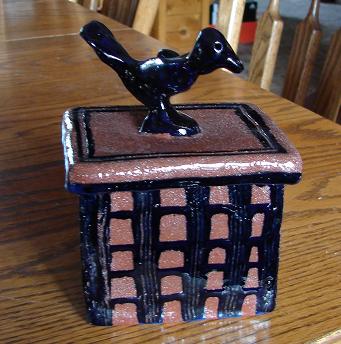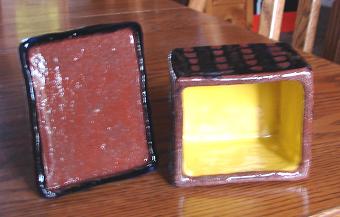 And then I finished up a strange box pot that I started in the fall of 2007, left it wrapped up for months, and then finished it. My niece, Susan, liked it when I showed it to her, so I wrapped it up in bubble wrap and gave it to her...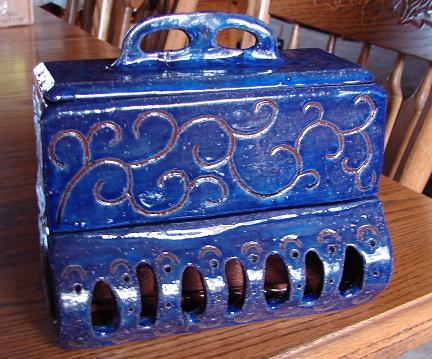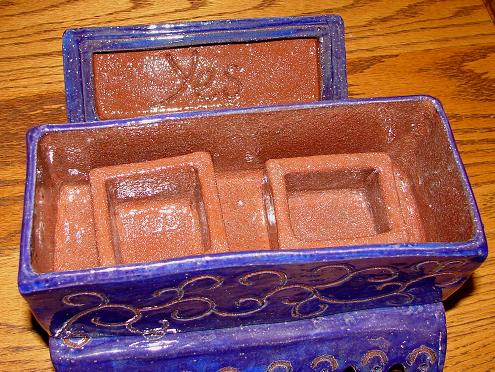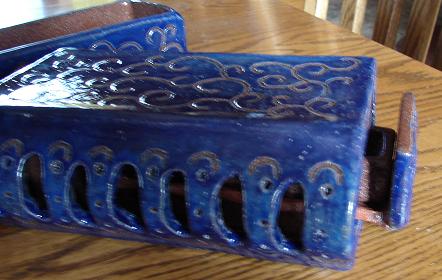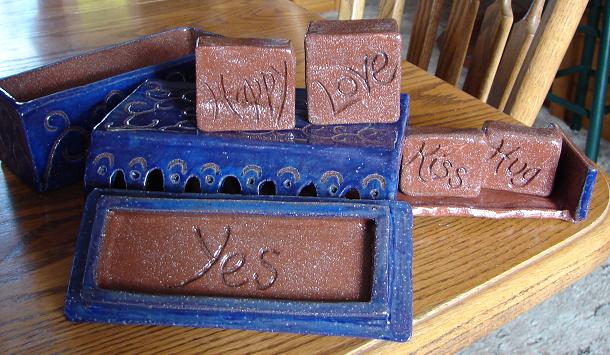 When I unwrapped the piece, after it had been in plastic for many months, it was covered in mold. I cleaned it well, which really brought the grainy feel out in the red clay. But I think it affected the glaze, since it's not super smooth... but I think it made it look like something really old, like antique old... Susan liked all the little pieces and the "hidden" drawer... I was happy she liked it.
I think it's fun to give the pieces away. I've made a few other things that I will have to post photos of later... since I have to mail them to a certain someone (Happy Birthday, Sandy!!!), and it wouldn't be so much fun to post a photo of it before she unwraps it!
I've also made a bunch of "critter shaker balls"... they're all about the same size, about 4" in diameter, with little pieces of clay inside so they rattle when you shake them.
Here is "bird man"... I gave him to Michael...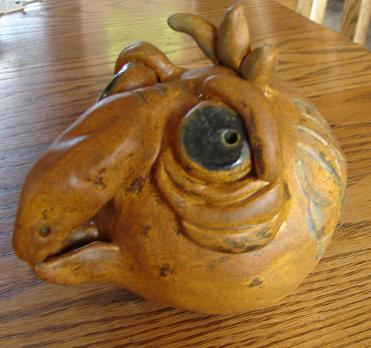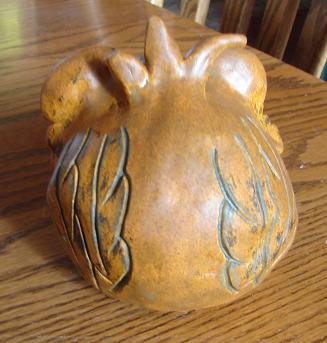 This one was going to be an acorn, but then I stuck the squirrel on top reminiscent of "Ice Age"... which is a much beloved movie here at our house, and I gave this guy to Mike because he liked it...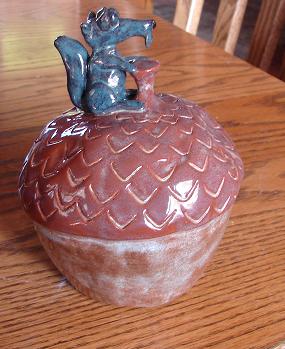 This is "bed head yawn guy", and this one was inspired by Kendra at the studio one morning... I had made a bunch of balls up, ready to turn them into critters... I had one left and didn't have an idea for it (strange for me), and Kendra kept yawning... ta da, "bed head yawn guy"...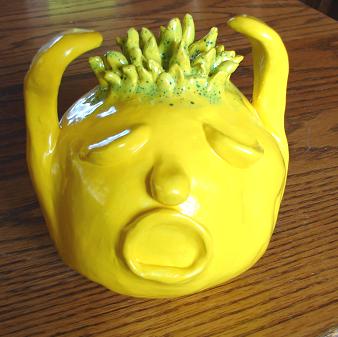 Little sleeping blue cat...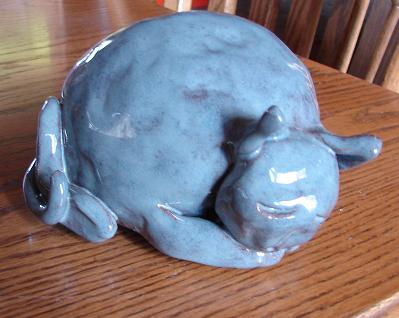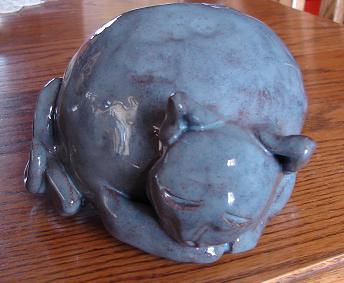 Blue guy, who I personally think of as a monk...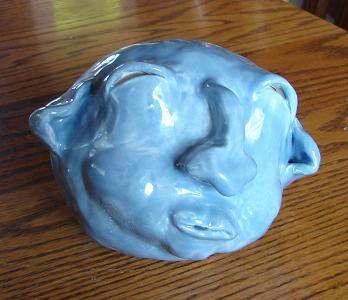 Calico cat with copper whiskers, which belongs to my Mom now...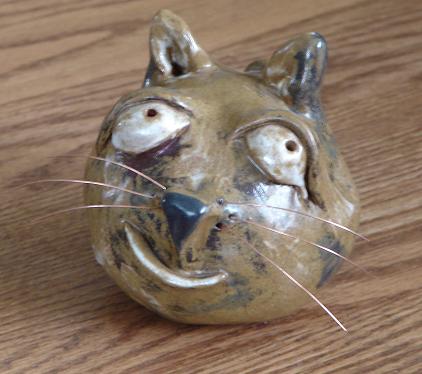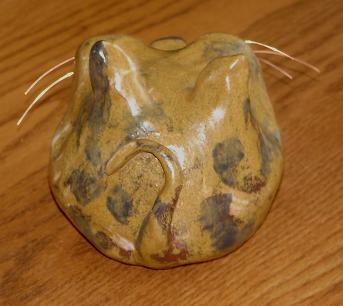 This one I call "Fashionable Alien" and it's wearing real jade earrings... I gave him to Michelle because she liked him/her/it...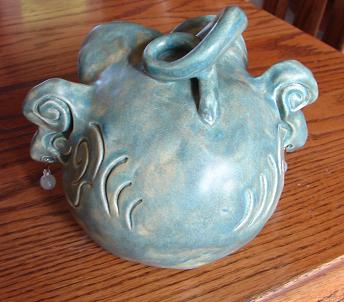 This one I called "Frogman" and he also belongs to my Mom...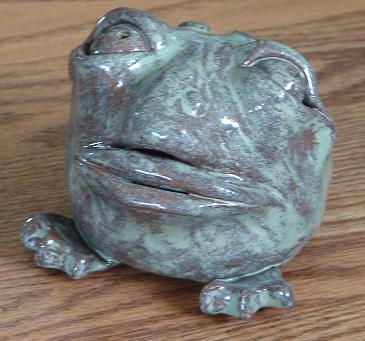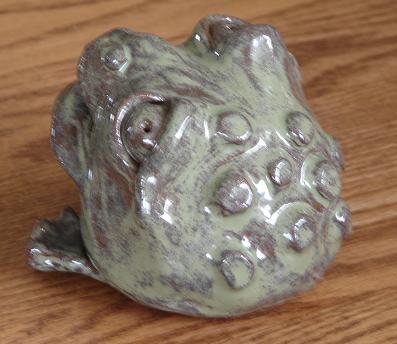 Here is "Jamaican Dude"... I outlined his dreadlocks in gold leaf pen... I like his purple eyes...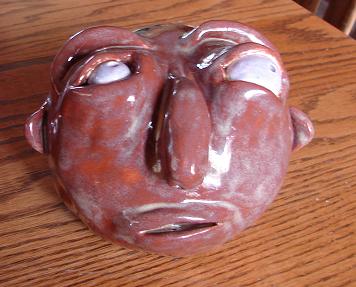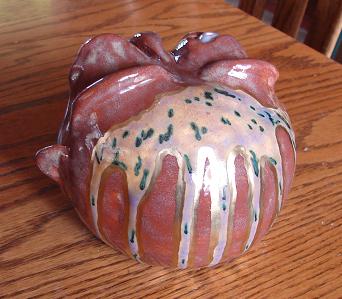 This one I actually made especially for myself, and he was supposed to be Santa... but the glaze I used acted up on me, and now he looks like a demented lumberjack or something... oh well... We call him "Odd Santa"...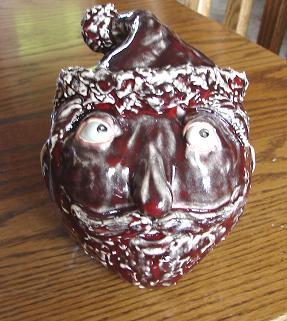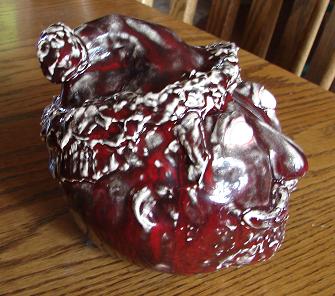 Meet "The Professor"... he reminds of some cartoon character, but I still can't think of which one, or maybe it was a cereal character, eh, who knows...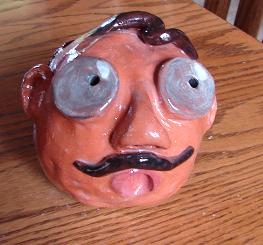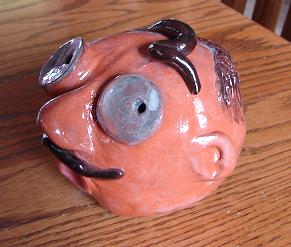 This one was inspired by the Carolina Face Jugs, and I call him "Wacky"... I like his freckles, don't you...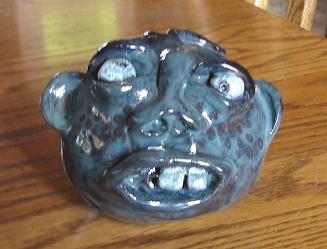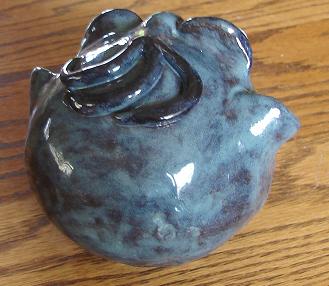 And last, but not least, "Walter" who I made for my nephew, James, and gave to him at his graduation open house. Walter is a character of the comic/ventriloquist Jeff Dunham, and James likes that guy...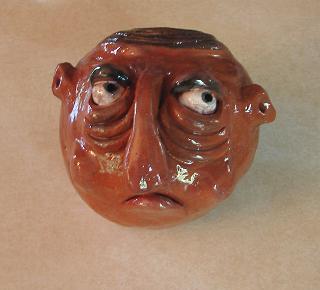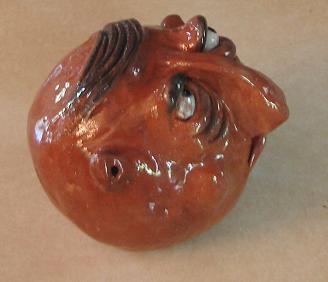 So that brings y'all almost up-to-date. Still some I need to photograph yet. Something to look forward to! Ha...