Kev has his game camera set up again on another carcass, and this time... a young eagle appeared...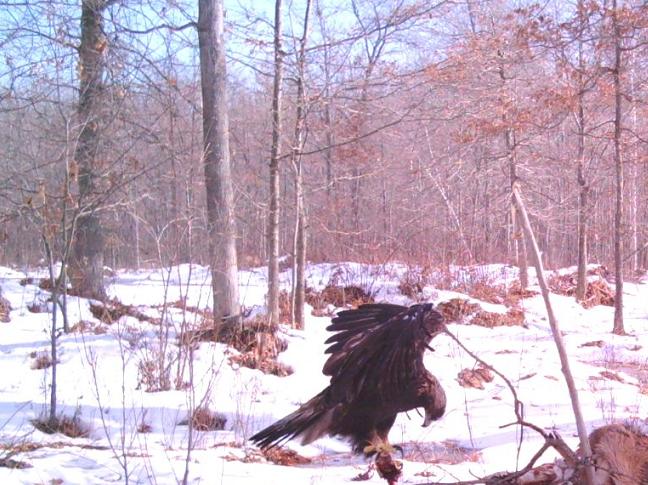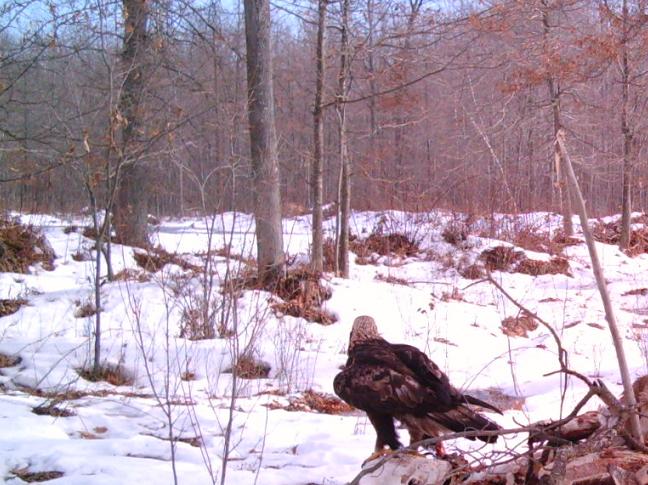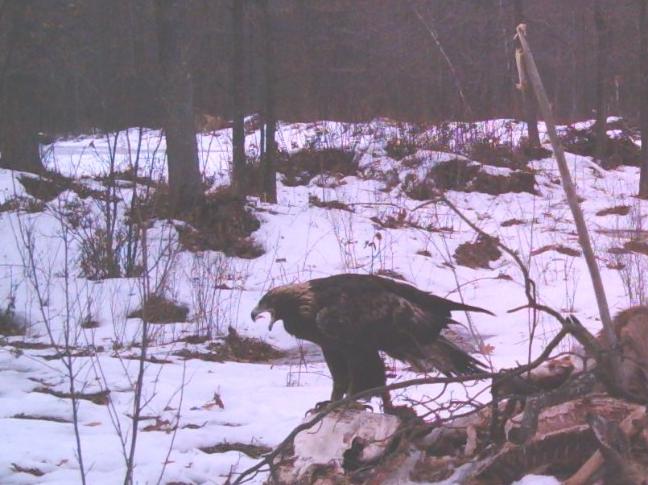 That was awesome seeing this guy. Kev kept saying, "look at those talons" and making me zoom in on the eagle's feet. Wouldn't want to be on the receiving end of those, that's for sure. I have never seen an eagle anywhere near where we live. Kev believes he has seen this guy near our pond once before. Kev has seen some eagle nests not too far from our place, when he was out on state-owned land bow hunting this past October, but he didn't see any activity around them, no birds.
Kev brought in the photo chip to me and then went back outside to finish up some jobs. I stepped out on the porch to pet old, blind Barney and I hollered out to Kev that he was going to see a photo of something never before photographed by anyone in our family. While Kev finished cleaning out the dog run, he kept trying to speculate as to what critter it was; he never did guess an eagle, and he was thrilled to see these photos. Very cool.