What a great weekend!
Started with a baseball game on Friday evening. Sam made the all-star team (minors, 10-year-olds), and there was a tournament over the weekend. They won Friday night's game and the 2 games they played on Saturday, but lost with a goofy error (and truly a biased ref... it happens) Sunday morning. Still, a great weekend of baseball. Sam pitched, and he did a great job, striking players out, and he played 1st base, and did a great job sliding into home a few times. That's my boy!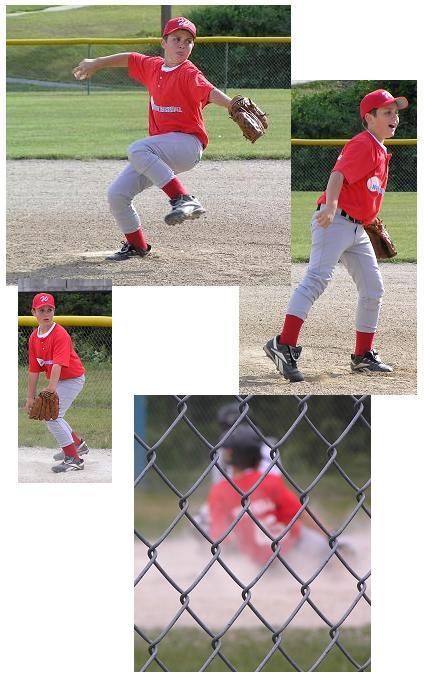 Saturday afternoon was my niece's high school graduation open house. It was a super nice party, lots to eat, nice weather (since the rain held off) and lots of family and friends. My sister and brother-in-law's place is just beautiful, and so is their daughter... my lovely niece, Michelle.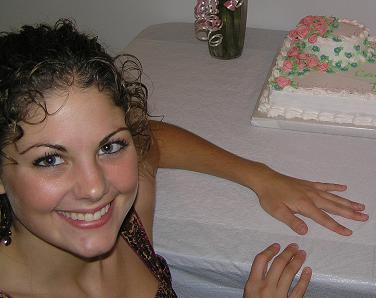 Then Father's Day on Sunday... here's Kev with the 2 reasons he loves celebrating Father's Day.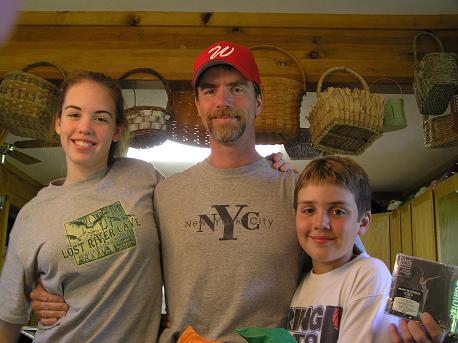 And here's my Daddy enjoying his new, comfy tractor seat.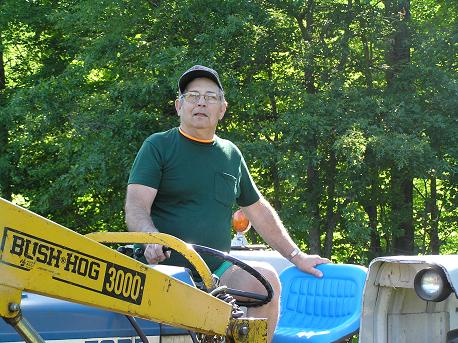 Sunday afternoon, Joyce & I went over to get going on weeding her garden. It was getting way too weedy -- lots of quack grass... ugh. When we started in on it, I thought there was no way we would ever get it all done. It was a bit intimidating. So much work. But then my Mom and Dad showed up. Whew! Joycie's Gramma, who had already hoed several rows of corn plus a bunch more, went to work and kicked ass with the weeds! Joycie's Grampa helped get the tiller going, cousin Michelle came over and helped pull weeds, Uncle Bob hoed around the fence line, Aunt JoAnne stopped by with implements and helped, too, and Dad came over with our big tiller and was a huge help. It turned into a huge family effort, and it felt great. It was hot and muggy and dusty and dirty, and... it felt great. We have such a great family!
Here's Joycie in her gardener pose.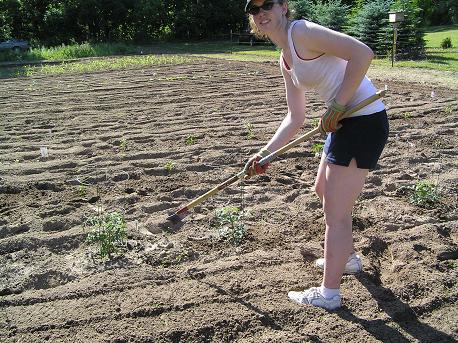 And here's a view of the beautifully weed-free vegetable garden.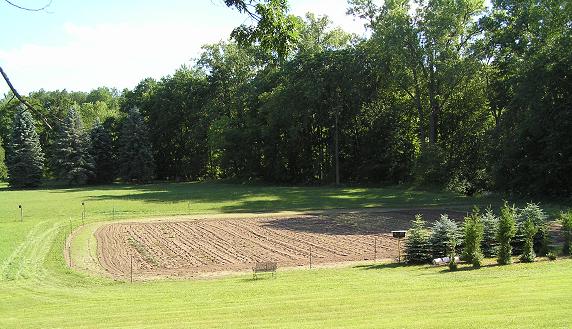 And here's the 2 people who are the reason we have such a great family!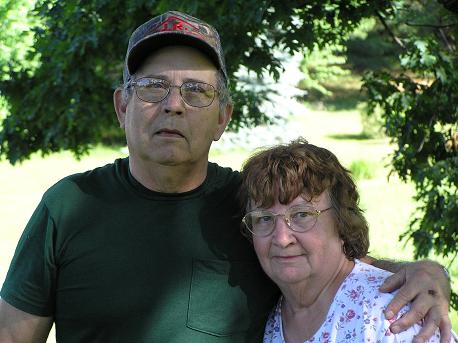 Dad and Mom